What's Your Deal?
by Sariah S. Wilson
So, as I've mentioned before, I like TV.
I also have an affinity for game shows. (I don't know why - I'm wondering whether it's some childhood thing where the only thing on during the day in the summer were game shows.) Fortunately, the good old DVR makes it much easier to fast forward through all the boring stuff and just watch the fun parts. I can watch "The Price is Right" in about eight minutes (hour long show, for those who don't know).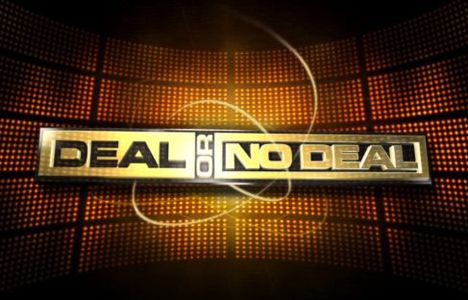 And I don't gamble or imagine myself ever being able to be on it, but one of my favorite shows is "Deal or No Deal." I love seeing people's lives change.
For those who haven't seen it, the premise is this - you're on stage with 26 briefcases that range in value from one penny to one million dollars. You pick the case that you think has the million in it, and then select the other cases in a series of rounds to eliminate them. There is a bad guy on the show - The Banker - who is trying to get you out of the game for as little money as possible. If you keep the higher value cases in the game, the offers The Banker will make you at the end of each round will get substantially higher.
People are routinely offered six figure sums that they turn down in hopes of getting even more money.
There's no skill to this game - just luck.
But what I like best is when they offer someone their dream. There was a girl who wanted a lime green Escalade with certain features, and at the end of one of the rounds they offered her the exact car to walk away. She went nuts, accepted it, and it turned out that she made the right decision - had she kept playing she would have eliminated her one high value case and lost everything.
Another favorite of mine was a woman who dreamed of being on Broadway. For her deal they offered her a walk-on role for "Wicked" along with some props from that musical, auditions, money to go to New York and see several other musicals with VIP treatment, and the chance to go and meet with a musical casting director. She immediately took that deal - it was her dream come true.
Or the guy who grew up in foster care, who escaped through comic books, couldn't say no when they offered him, among many other things, the chance to be a superhero in a comic.
It made me wonder what my deal would be - what the show could offer me that I would possibly turn down the chance to get a few hundred thousand dollars.
I know what it is - it would be the chance to write for a certain TV show. (I'm not going to say which one because it is totally embarassing. Of course, if I ever got on "Deal or No Deal," you'd all find out. Then again, for that to happen, I would actually have to, you know, audition.) If they offered me any kind of contract to write for that show, I wouldn't be able to say no. It is one of my dreams - and it would be so hard to walk away from that.
So if you got a chance to be on that show, what could they offer you that you wouldn't be able to refuse? Now remember, this has to be something the show would be capable of doing. They can't make you a New York Times bestseller or president or a movie star. It has to be something within the show's capabilities (which means no world peace or wishing for them to fix Rob's arms).