Unto Us a Cover is Born
by Sariah S. Wilson
So here it is. Finally. The cover you've all been waiting for (well, at least the cover
I've
been waiting for):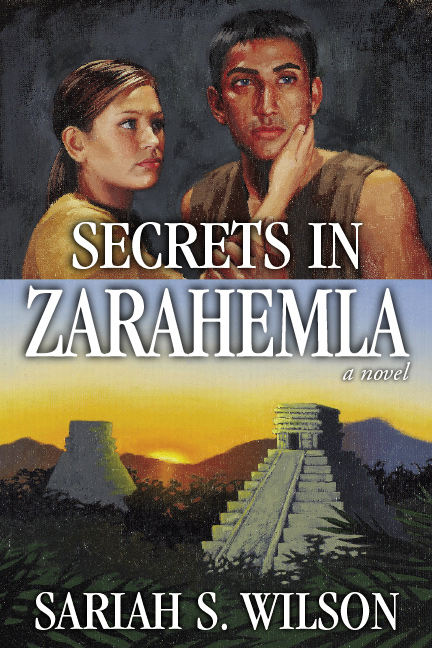 I think it's interesting to see the artist's rendition of my hero and heroine - they're not how I pictured them in my head. It made me realize that everyone will picture them differently. Let me know once you buy the book (which I know all of you will, right?) whether the cover art matches the visual picture you get in your head.
Also, I have another announcement.
As I've mentioned in a previous post, I've been dealing with secondary infertility. It's been a very long, hard road. No medical specialist can tell me why this happened, and it's been disheartening that there wasn't some sort of fix - like a medicine or a procedure - something that would make this better. Our doctors gave us options, but those options did not have the greatest success rates and were out of our league financially.
But before I continue with that story, I have to explain something else. For those of you have been acquainted with me for a while, you might remember that one of my brothers got run over at work. It made the news in Utah for several days in a row - the accident was extremely bad. My brother was speaking to a mechanic at a garage (my brother worked for Enterprise Rent-A-Car and would rent cars to people who dropped their vehicles off to be worked on) and while walking back to his office, a man in an SUV outside of the closed garage door slammed on his gas instead of his brakes. The SUV crashed through the door and ran over the mechanic and pinned my brother to the wall. It took the rescue team nearly 45 minutes to get my brother free - and he was conscious and in pain that entire time. He was airlifted out to a hospital and rushed to surgery. His leg bones were broken in several spots and he suffered other multiple, massive internal injuries and breaks that should have been much worse than they were.
He pulled through, but had a very long rehabilitation. Pins and rods were inserted in his legs and every time he walked, he was in pain. As you can imagine, it was a very difficult time for him. He got angry at his situation - it was hard to suffer that much. So he asked his best friend (a friend my brother's son is named after) to give him a blessing.
My brother got his blessing, and in it the Lord told him that great miracles would come from this situation.
Time went on, and my brother seems completely fine now. He's back working (at a new company) and providing for his family. I saw him in December and he moved and walked as if nothing had ever happened to him.
My brother has kept an eye out for those miracles. His recovery certainly feels like one of them.
A second one came thanks to my mother. She told him how badly my husband and I wanted another baby, how we all prayed and fasted for it on a regular basis, and that our only hope were medical procedures that were far beyond our financial capability (and not covered by insurance).
Without hesitation, my brother offered to lend me the money out of the settlement that he received.
And now, in this season of miracles, I am 16 weeks pregnant.
I'm due in June.
Merry Christmas.